Serious Royalty Street Style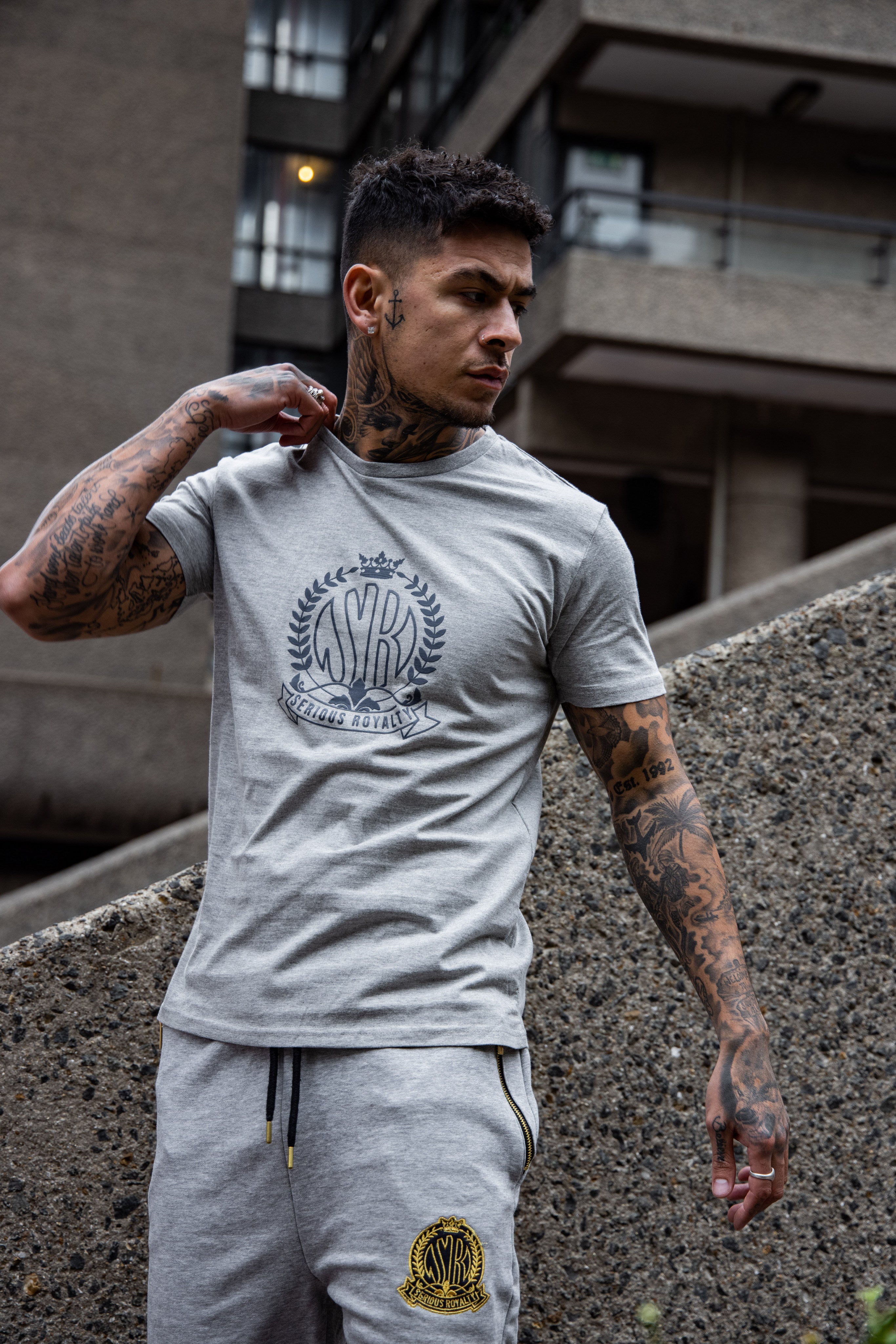 Serious Royalty is a brand like no other.  We use inspiration from the catwalk and create cutting edge men's fashion.  Serious Royalty Street Style is a collection of on-trend garms for all seasons.
Our men's street style is created with our customers in mind.  We search the world for the highest quality fabrics, the finest trims, smartest accessories and stylish zips from quality suppliers.  Coupled with the design led fashions, we have men's clothes for anyone looking to bring a bit of regal in to their lives.
We don't hold back on creating clothes to make you feel and look good.  From tracksuits to t-shirts and jackets to caps, all branded with our refreshed Serious Royalty logo we are taking style to a new level.
For street style to up your game, Serious Royalty is the brand for you.
What is Street Style?
You only need to take a look at Vogue to see how street style has become a mainstay on the catwalk.  Captured in Paris, the images focused on how versatile this look can be. 
Street style itself is fashion that has evolved from the streets and not from runway shows or designers. Street wear encompasses a whole range of unique styles which means a few key pieces is all you need that it's up to you how you style it out.
Get some Seriously Royalty Street Style
Now all you need is to add some of our latest additions to your wardrobe.  From our Utility range to the Technical collection, or even our statement Signature style, we have it all.  
Our aim is to bring a range of high end fashion to our discerning customers.  From men's t-shirts, to tracksuits, zip through hoodies to twin sets, we have the looks you need.  The styling makes each piece a versatile addition to your wardrobe. With select pieces topped with a branded crown, these are sure to add to your luxury credentials.
Don't forget to sign up to our newsletter to get the most up to date news, discount codes and info on the latest drops.  Click at the bottom of the page to register now.
Serious Royalty – Street Style created for you.  This is not fashion for followers; this is the look for those who lead the way.