Where the Journey to Royalty Began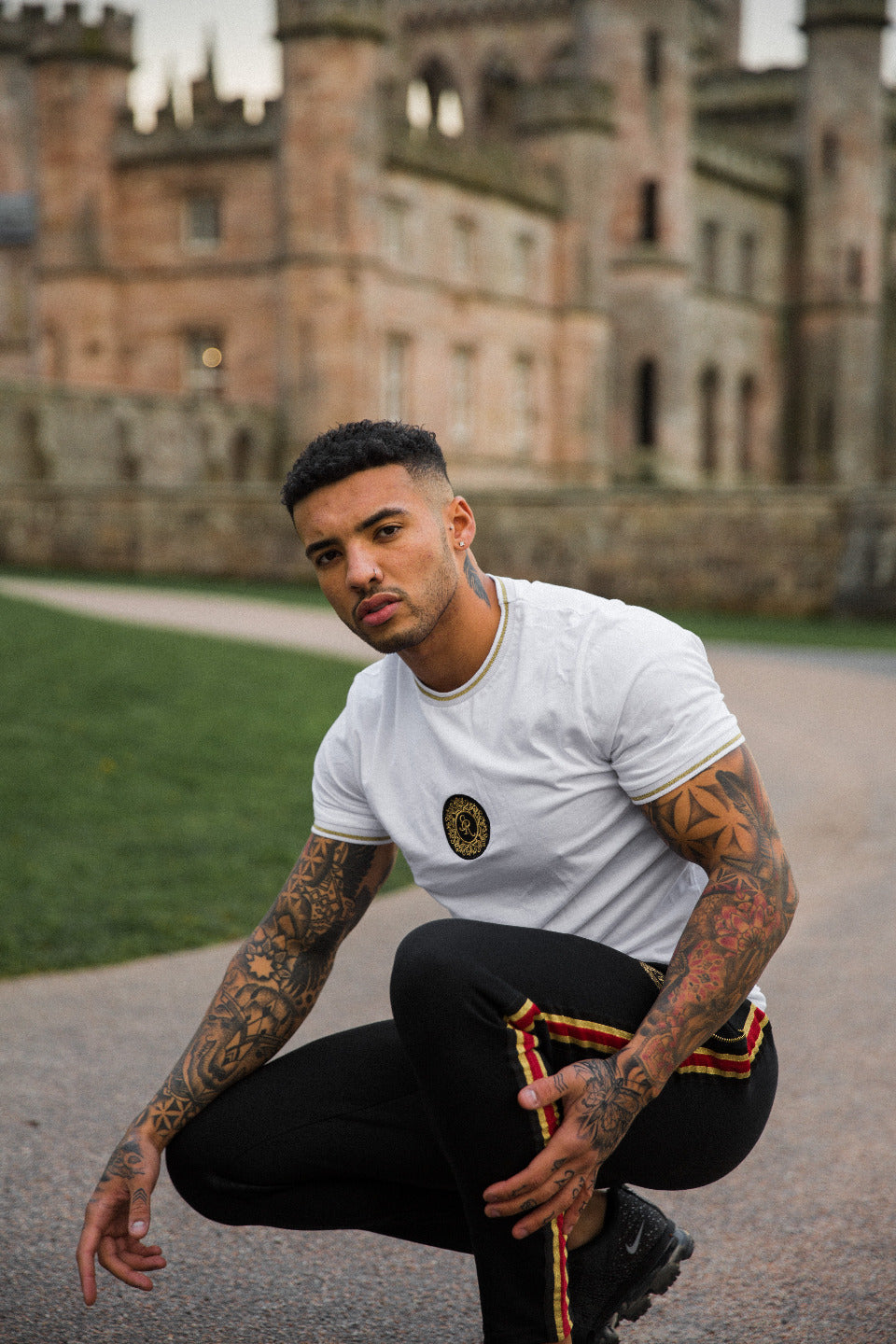 Serious Royalty took to the throne in 2018, bringing style, fashion and affordable clothing to the UK market.
We were driven by our frustration in trying to find cutting edge fashion looks that were also practical and affordable for everyday wear. Plenty of brands offered one or the other, but none combined the two.  We knew that with smart sourcing, inspired designs and a dedication to our founding principles, we could fill that gap, giving everyone the chance to feel royal in their own right.
From our base in the city of Lancaster, we scoured the world for ideas and inspiration, sourcing various fabrics, trims, accessories, zips & finer detail from quality suppliers near and far.
Our first collection had a look and feel to rival world leading brands but we stood for something different.  Our commitment to fashion, quality and price set us apart and we wanted a name that reflected the high sense of respect and pride that we have in every part of the brand.
So Serious Royalty was born.
2020 and Beyond
Our forward-thinking brand resonates with customers across the UK who are keen to get their hands on our latest pieces.  We are working on some exciting projects with retailers and influencers to bring the new men's casual clothing collections to the high street and online across the next 18 months.
Each range has an inspired theme that follows the latest trends to provide our discerning customers with the quality, affordability and lifestyle-driven looks that they have come to expect from Serious Royalty.  The distinctive designs are created with British urban street culture in mind.  The collections include everything you need to feel and look good, from tracksuits to t-shirts and jackets to caps, all branded with our refreshed Serious Royalty logo.
Serious Royalty's owner is extremely proud of the men's clothing the team have produced, saying 'Quality is at the forefront of everything we do but alongside that we always make sure our designs are on-trend and bring the style and prestige our customers have come to expect from the Serious Royalty brand.'
The future of Serious Royalty clothing is an exciting one with exclusive collaborations, new clothing drops and more additions to the existing range of affordable fashion online.  We always remember our fashion-conscious customers when creating our apparel and continue to bring on-trend, design and practicality to every piece in our collections.
The new Serious Royalty range arrives soon so make sure you follow us on Facebook and Insta to be the first to hear about the latest looks to hit the men's clothing world!